Seaside Resort Altefaehr
The municipality of Altefaehr is located on the Stralsund opposite shore of the Strelasund, which separates the island of Ruegen from the Pomeranian mainland. Altefaehr has probably served as a ferry port since 1200. The first mention of the town can be found in the Stralsund town archive in 1240, where it is mentioned as "by the old ferry". The ferry connection connected Ruegen with the mainland and reached high frequencies especially from the end of the 19th century.
Until the construction of the Ruegen dam in 1936, Altefaehr experienced a heyday as a bathing and recreation area for Stralsund. In the years after the political change a beach promenade was built in Altefaehr and since 2017 Altefaehr has regained the status of a seaside resort through intensive efforts and extensive modernisation by the municipality.
Beach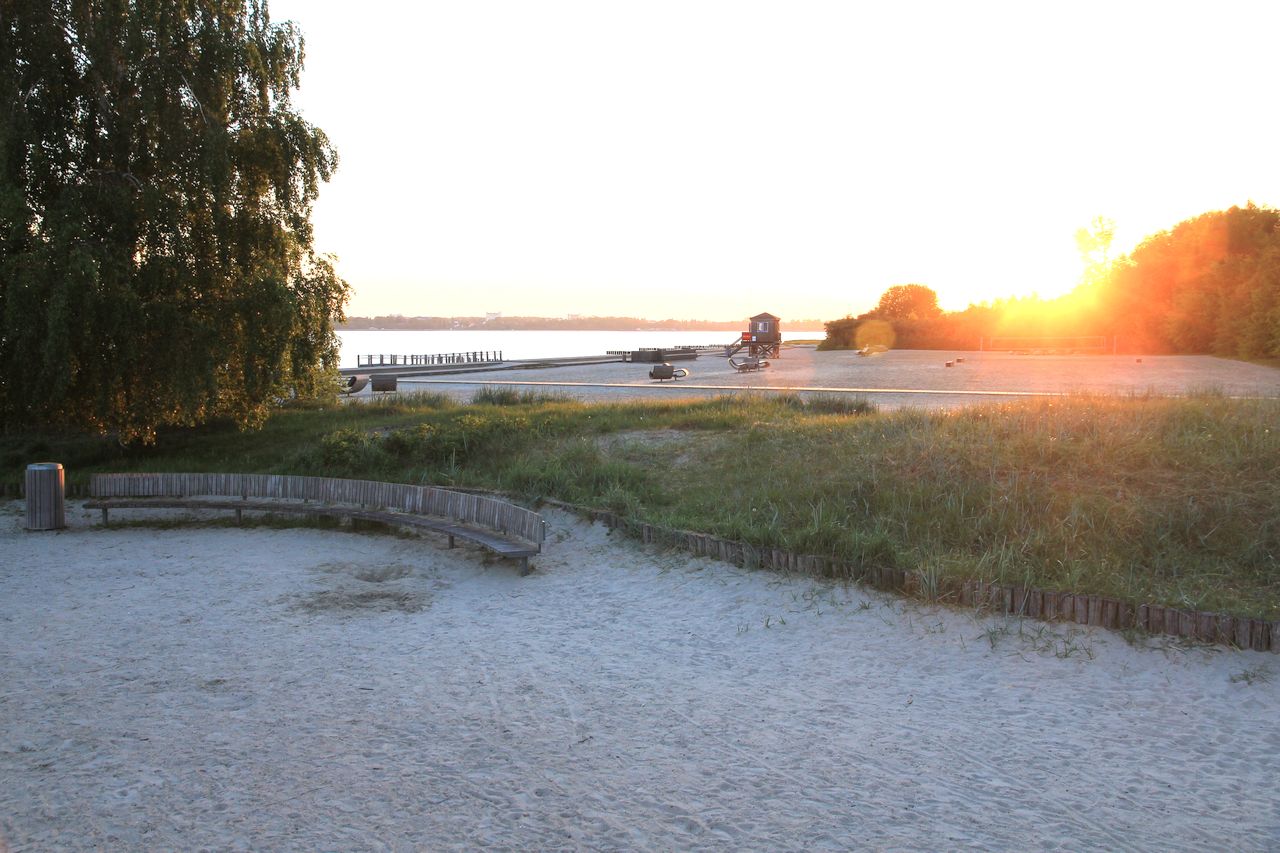 The seaside resort Altefaehr has a large sandy beach. This is monitored by the DLRG (lifeguards), so that you do not have to worry about safety. There is a large playground for the children in case they ever come out of the water. A great thing is the handicapped accessible access to the water via a ramp. The promenade is framed by a wide wooden footbridge and large wooden armchairs stand on the beach. The beach is also the venue for many events such as the herring and summer festivals. In the evening, the skyline of the Hanseatic city of Stralsund and the Ruegen Bridge are immersed in a wonderful sunset. A unique atmosphere!
Harbour
Originally Altefaehr was the only connection from the mainland to the island of Ruegen before there was a bridge. Therefore Altefaehr has a relatively large harbour and a direct ferry connection to Stralsund. This is a real highlight for our guests, because you can't get to the heart of the old Hanseatic city more stress-free. From Stralsund trips to Hiddensee are possible. Sailors will find moorings in the harbour and boats for recreational captains and anglers are available for hire. There are great gastronomic offers from fish rolls to good steaks and at the harbour you will find the tourist information. The Sail & Surf is one of the largest water sports centres on the island of Ruegen.
Guided tours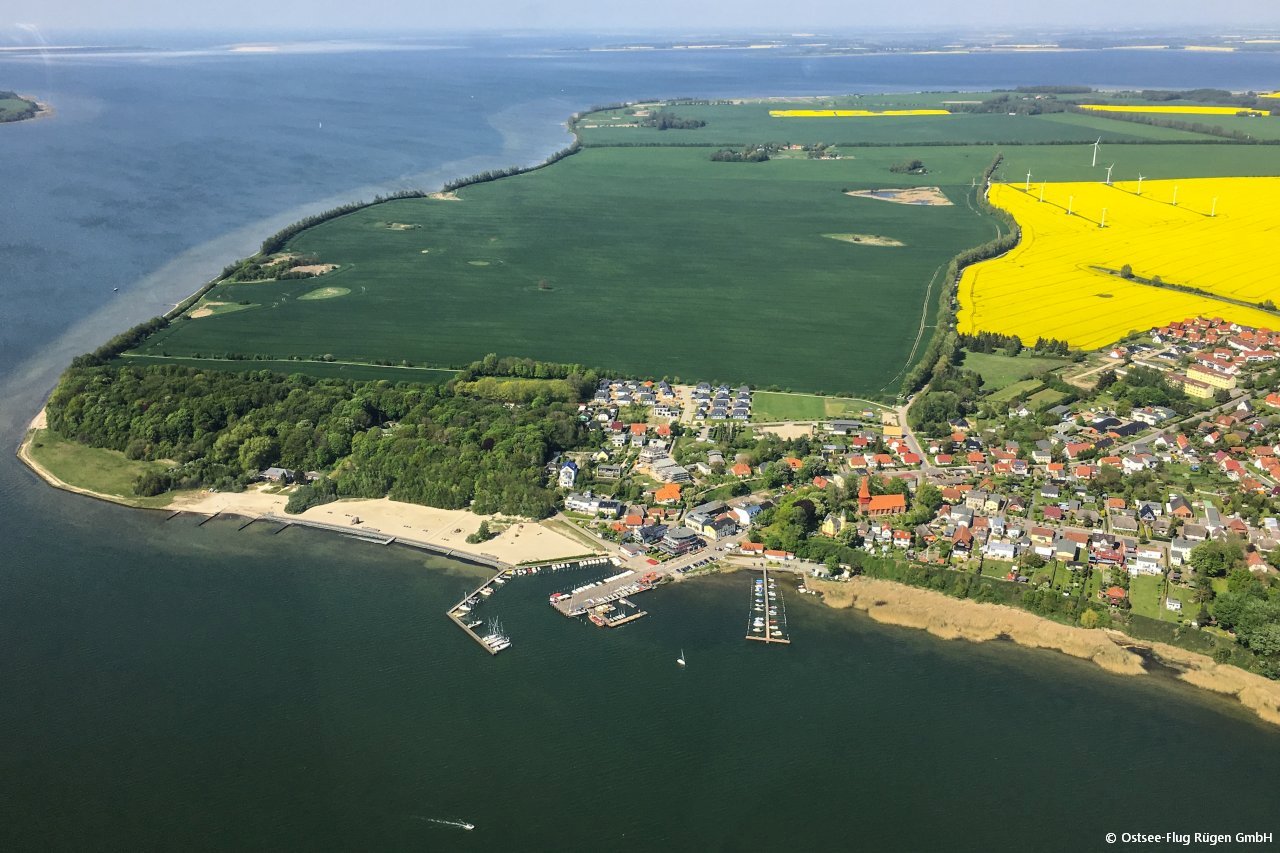 You can get a deeper insight into the history of Altefaehr, the development of the community and the districts by looking at the village archive. The local chronicler and honorary citizen Lothar Dols will gladly show you the large collection of many pictures and texts about Altefaehr.
A tour through the narrow town centre is also possible, which offers an unforgettable opportunity to get to know Altefaehr with many informative anecdotes.
Simply arrange a personal appointment with Mr. Dols by phone at +49 38306 75384.