Sights
The island of Ruegen has so much to offer that there are more than enough great sights to marvel at for a week-long holiday. And Altefaehr is an ideal starting point for discovery tours! Stralsund is just opposite and also Hiddensee is not far and directly accessible by ship.
The proximity to the mainland also makes excursions to other destinations on the Baltic Sea such as Darss and the island of Usedom or the two other Hanseatic cities of Greifswald and Rostock very attractive. The direct connection to the new federal road B96n allows you to reach the seaside resorts and coasts of the Baltic Sea quickly and comfortably on Ruegen.
A small selection of highlights can be found below and detailed information on the website of the island of Ruegen and the Mecklenburg-Western Pomerania Tourist Association.
Stralsund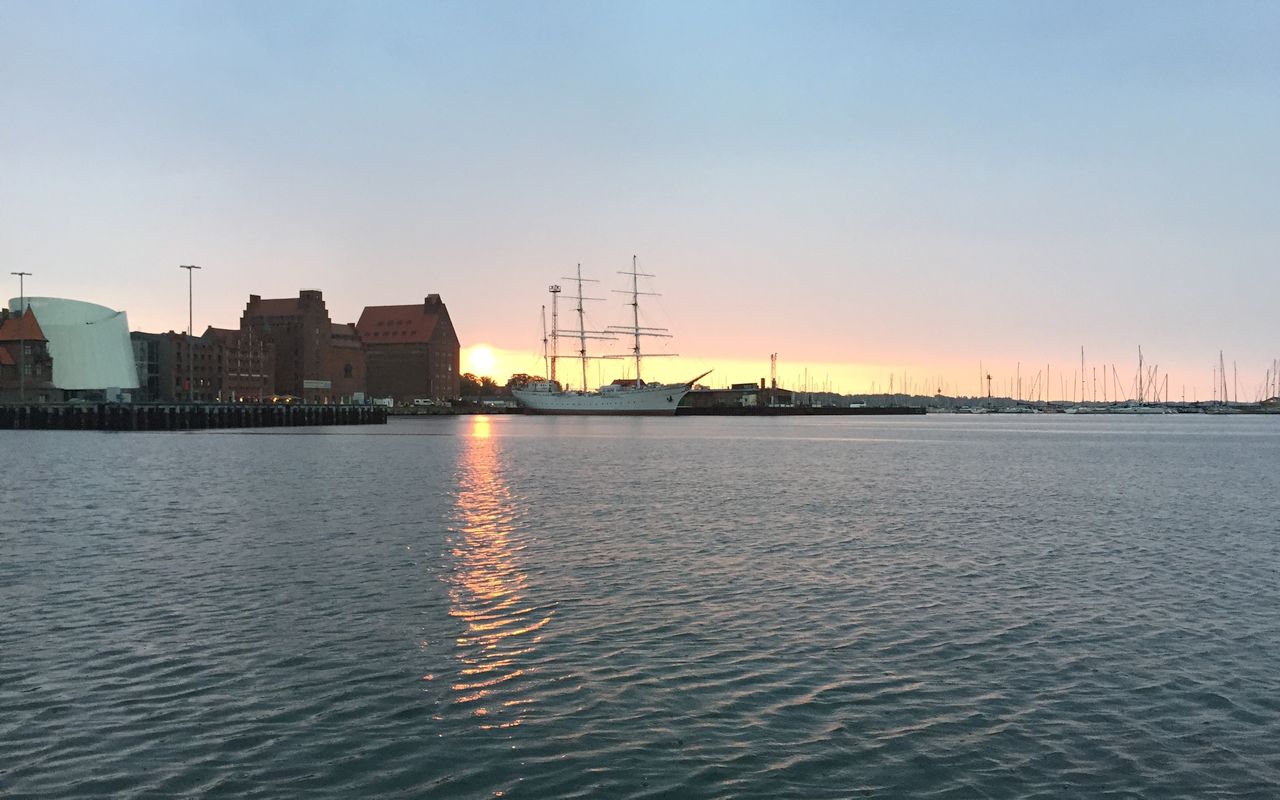 In the immediate vicinity of Altefaehr, namely only a short ferry crossing away, is the venerable Hanseatic city of Stralsund. Arrived in the harbour two highlights are waiting for you: The Ozeaneum with its huge aquariums and the museum ship Gorch Fock I. Only a short walk away is the historic old town with its many churches. There are great restaurants and shopping facilities. On the website of the Stralsund Tourist Office you will find all information about this beautiful town on the Sound.