Restaurants
The seaside resort Altefaehr offers a variety of cafés and restaurants and there is something for every taste. Here you can find a selection of restaurants in Altefaehr:
Hol Ueber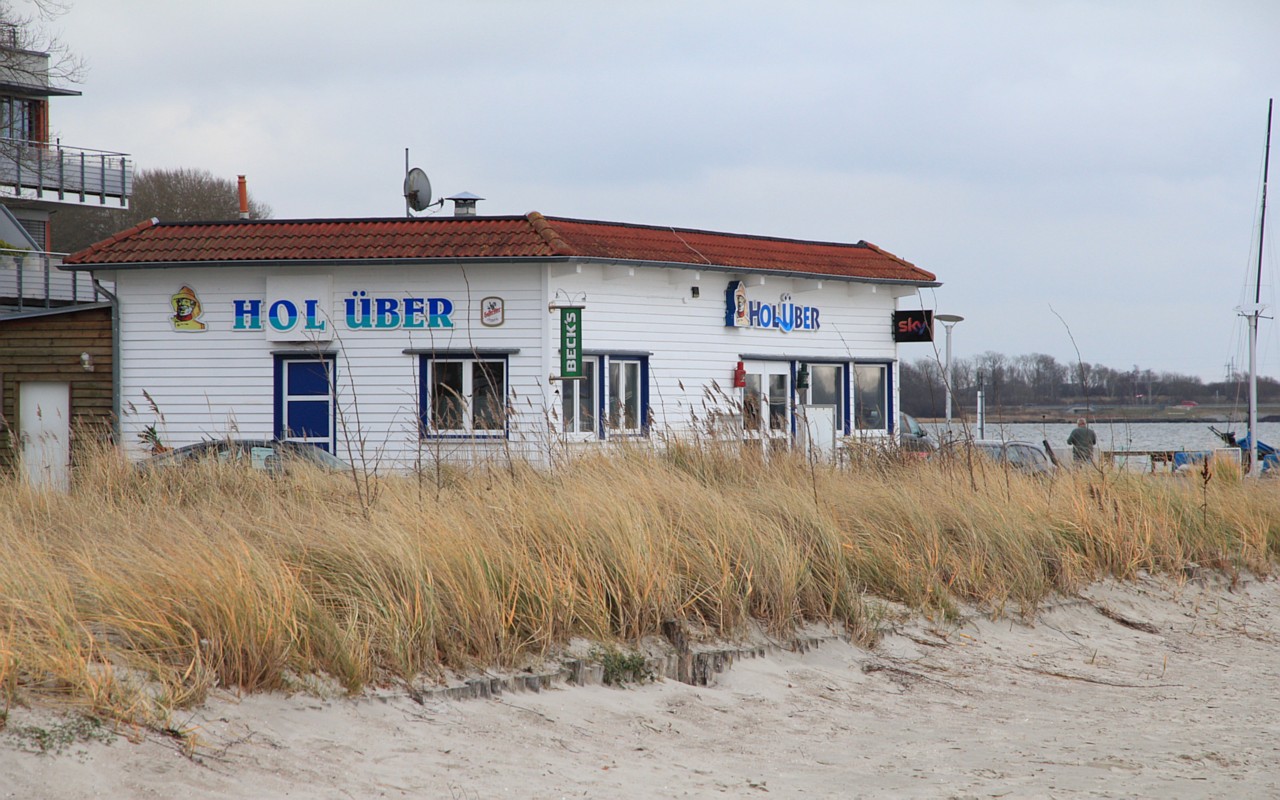 If you turn off on the island of Ruegen at the end of the bridge towards Altefaehr, you can take a worthwhile break at the harbour. The traditional restaurant "Hol Ueber" has opened its gates and taps again since Easter. With dishes from local cuisine, guests can sit back at the panorama window and enjoy the view over the sunset behind the tops of the Stralsund towers.
Since May there is also lunchtime again. "We get what the heart basically desires, i.e. delicious food and a well-kept drink", promises the new tenant Birgit Ihlau. The menu of traditional fish rolls will soon be enriched by some imaginative variations.
Strandhaus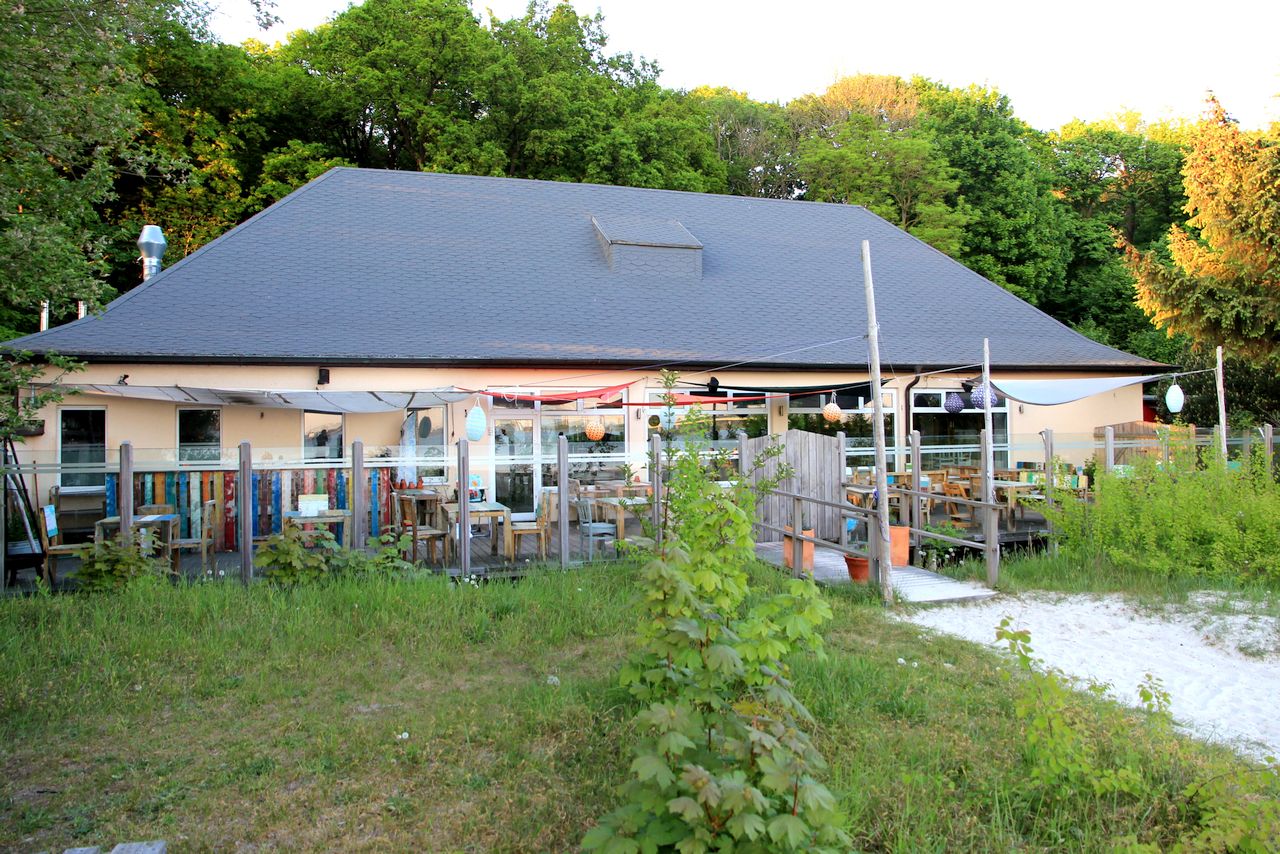 The Strandhaus Altefaehr has been serving you high-quality food and delicious cakes in a family atmosphere for 10 years now. Always included: A place directly at the fine sandy beach in unique scenery.
When the weather is fine, the sun terrace welcomes you not only with a magnificent view of Stralsund, but recently also with an open BBQ kitchen. On the Japanese Kamado, fresh fish and high-quality meat are refined with a delicious barbecue aroma. Sit back and enjoy the fine Baltic Sea soul food with a fine glass of wine. Alternatively you can relax in one of our beach chairs and enjoy a piece of homemade cake or an ice-cream sundae.
Café Inselbar and Fischbox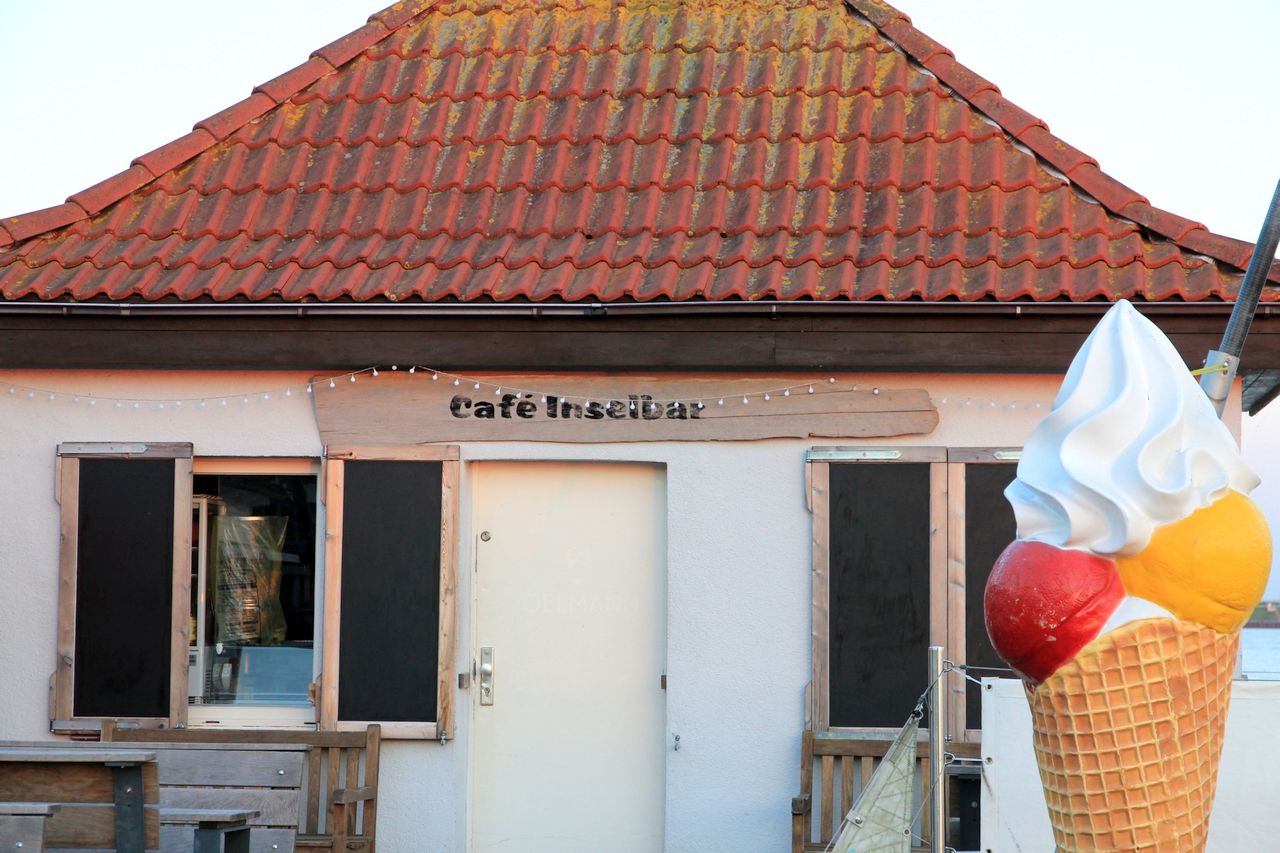 The Café Inselbar is located directly at the harbour and has some real highlights to offer:
Relax, chat and enjoy #AfterWeekFriday... cool drinks and long drinks at the boat bar, stone oven pizza, flambé cake and grilled sausage... plus a fantastic sunset with chilly music in front of the most beautiful skyline of the Baltic Sea. Meet friends - meet new friends. Check out the Facebook page for the latest news.
Right next to the café is the Fischbox, which provides you with delicious snacks on the subject of fish: fish rolls, fish & chips and much more! You can also find everything on the Facebook page of the fish box.
Athos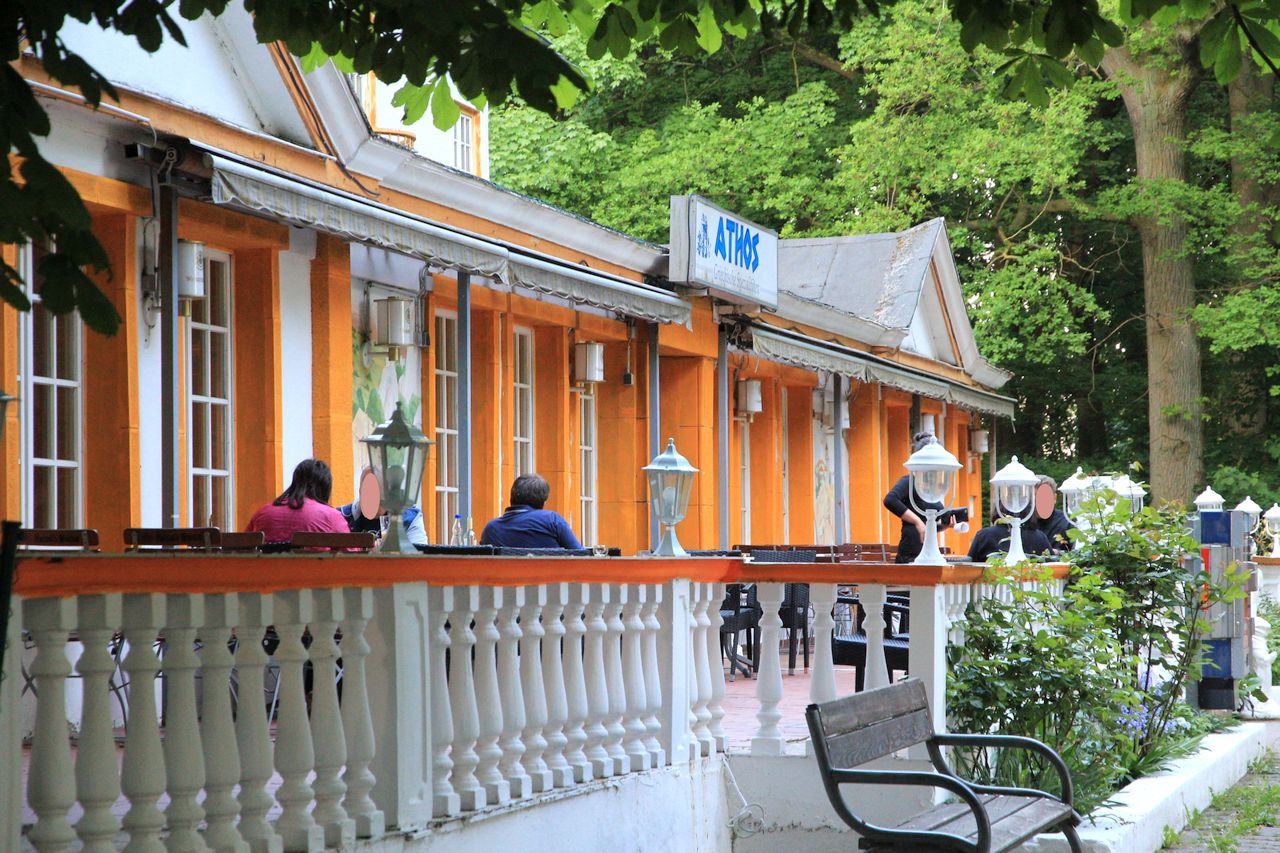 Experience real Greek hospitality in Athos, the large Greek restaurant in the Altefaehr Kurpark! There is a large beer garden and a rich menu with many typical Greek dishes awaits you. Ouzo of course included!
Kehr wieder
The traditional cutter "Kehr wieder" offers you the best fish specialities, marinades, fish rolls, fresh and smoked fish (own production) and other small delicacies directly in the harbour - always fresh on the cutter! There is also a Facebook page here.