News
Here we provide you the latest news about Holiday Home Miss Sea.
Project gate (garden house/terrace) finished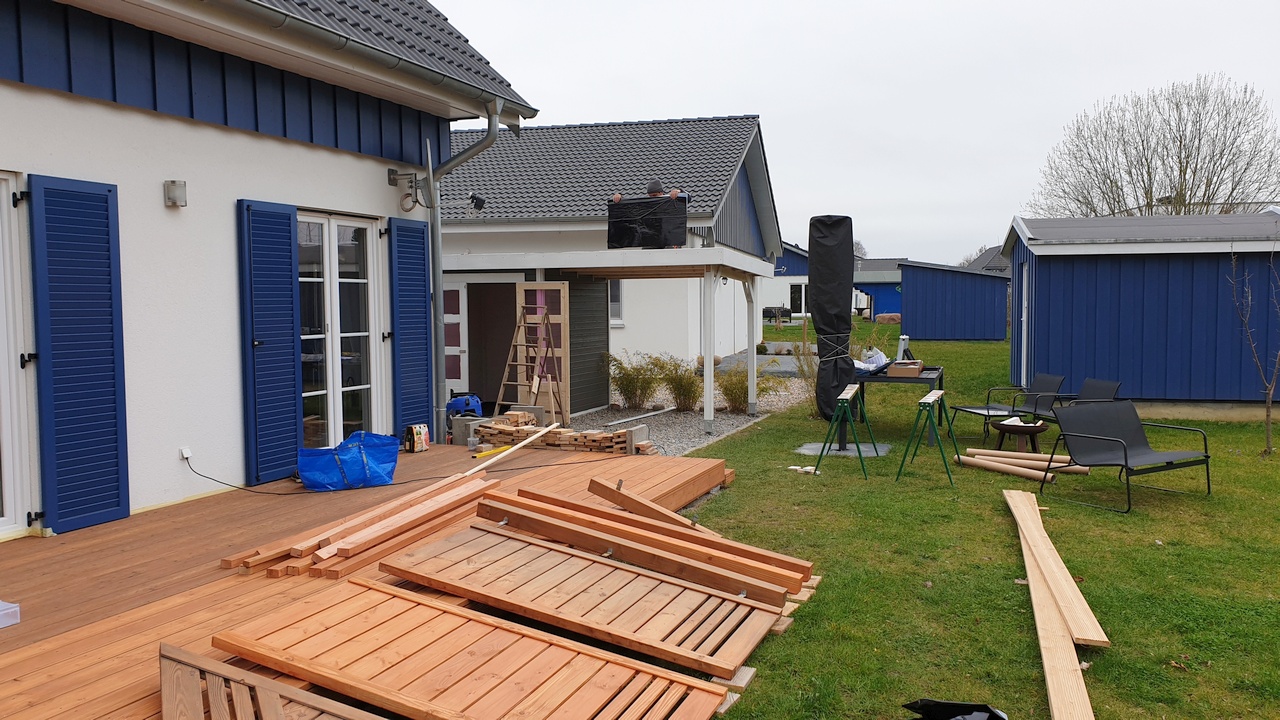 We used February and March 2019 to optimize the outdoor area of the holiday home. On the one hand we extended the terrace, so that now the large dining table and the parasol fit on the terrace, as well as a sun lounger. On the other hand, we have built a larger garden house with a side canopy, under which a small lounge has now found its place. A special highlight is the seating area that is connected to the terrace: In the middle there is a fire bowl or the grill.
Here are some pictures of the construction work and the results: